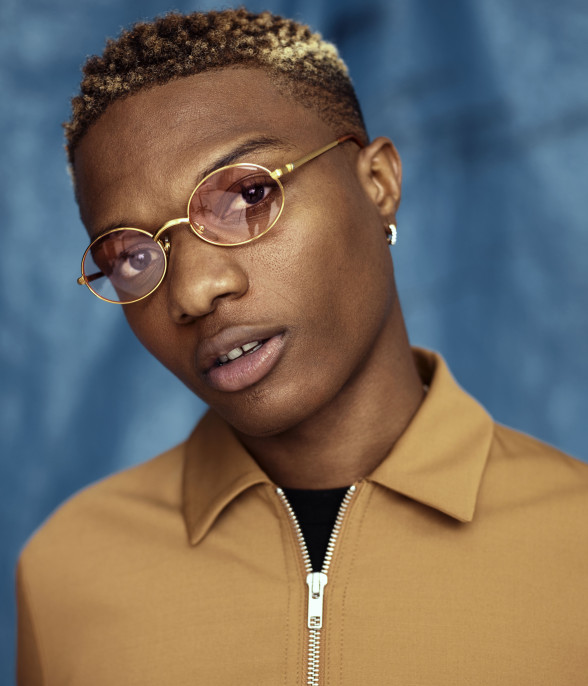 Nigerian superstar Wizkid was one of the performers at the final show of the Wireless Festival 2017 in London on Sunday.
The event which started on Friday came to a close Sunday with The Weekend headlining the concert amidst performances from Wizkid, Tory Lanez, Nas, TY Dolla $ign, Lil Uzi Vert and others.
The Starboy boss thrilled the fans as they stand along with him to his hit songs. He put up videos of the show on his Instagram page.
Watch the video below:
https://www.instagram.com/p/BWVaCCmg1Vf/embed/captioned/?cr=1&v=7&wp=593#%7B%22ci%22%3A0%2C%22os%22%3A6791.995000000001%7Dhttps://www.instagram.com/p/BWVazhCA-hc/embed/captioned/?cr=1&v=7&wp=593#%7B%22ci%22%3A1%2C%22os%22%3A6798.995000000001%7Dhttps://www.instagram.com/p/BWVa_02gLIl/embed/captioned/?cr=1&v=7&wp=593#%7B%22ci%22%3A2%2C%22os%22%3A6807%7Dhttps://www.instagram.com/p/BWVbrgcgN42/embed/captioned/?cr=1&v=7&wp=593#%7B%22ci%22%3A3%2C%22os%22%3A11439%7Dhttps://www.instagram.com/p/BWVdU3lgCoJ/embed/captioned/?cr=1&v=7&wp=593#%7B%22ci%22%3A4%2C%22os%22%3A13406.995%7D