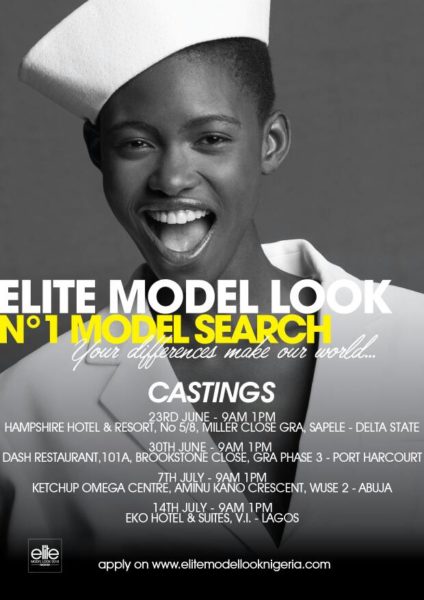 Elite Model Management is excited to announce the 11th edition of the Elite Model Look Nigeria 2018 regional castings!
To participate, attend a regional casting near you in the following locations:
Delta State – Saturday, June 23rd
Port Harcourt – Saturday, June 30th
Abuja – Saturday, July 7th
Lagos – Saturday, July 14th
Casting is open to both males and females with the following conditions:
You must be between 14 – 25years old
Females should be 5'9 and above
Males should be 5'11 and above.
Registration is free!
For more information, please follow @elitemodellooknigeria
Apply online at www.elitemodellooknigeria.com and get your applications reviewed first hand by Elite's international scouting team! Elite Model Look Nigeria is organized by @bethmodelafrica
————————————————————————————————————————————————————————

To Get More Of African Music Go To MUAFA Download