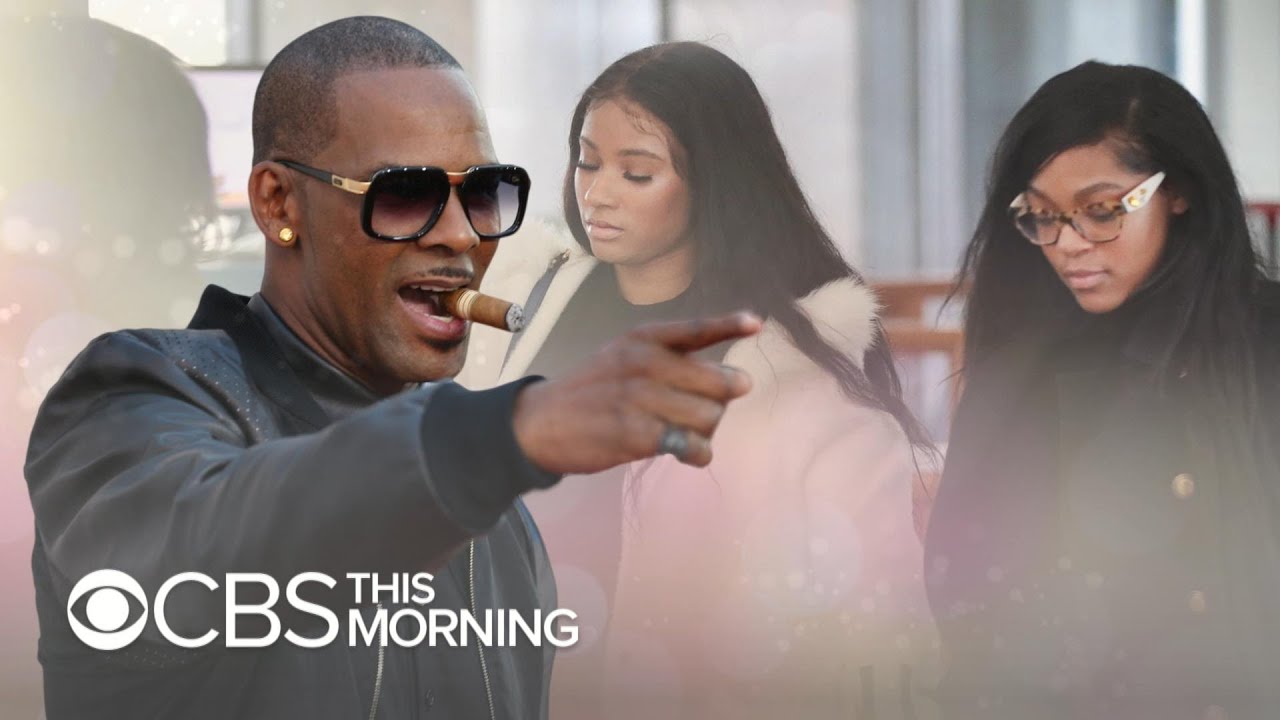 R.Kelly's girlfriends Joycelyn Savage and Azriel Clary are coming to his defense after denying claims the singer has been holding them hostage in his home for years.
Ahead of the interview set to air on CBS This Morning, the show shared an emotional clip with the women who vehemently denies that R. Kelly tore them away from their now estranged families. Clary said in the video:
I'm crying because you guys don't know the truth.  You guys are believing some f—ing facade that our parents are saying. This is all f—ing lies for money, and if you can't see that, you're ignorant and you're stupid.
On Wednesday morning, Kelly, 52, struggled to contain his emotions when he sat down with Gayle King for the first interview following his arrest, where he spoke out about his "real" relationship with the young women. Kelly said:
I love them and it's almost like, they're my girlfriends

It's like, you know, we have a relationship. It's real. And I know guys, I've known guys all my life that have five or six women, okay? So don't go there on me, okay? Because that's the truth.
Although Kelly has been accused of engaging in sexual acts with a minor, he alluded to the fact that Savage, 23, and Clary, 21, are both of age when King inquired about the 30-year gap between the women and the singer. He said:
I don't look at much younger than me, I just look at legal. I just look at, you're you, I'm me. Now I don't know if you're married. I don't know. I don't know if you had a relationship. I don't know.

But one might be older than the other, one might be younger than the other, okay? So I just look at legal, okay? There are older men that like younger women. There are younger women that like older me, I'm an older man that loves all women.
Kelly added that he believes both of the women's parents were initially the driving forces behind the relationships.
I didn't go looking for a Joycelyn Savage, I was doing my show. [Her father] brought her and asked a friend of mine to put her on the stage with R. Kelly, make sure she's on the stage.
When King questioned Kelly about why his love keeps women away from their families, Kelly replied:
I'm going to answer your question. What kind of father, what kind of mother, will sell their daughter to a man? How come it was okay for me to see them until they weren't getting no money from it?

Why would you take your daughter — I'm going to take my daughter and she's 19 years old to a 49-year-old icon, whatever, celebrity or R. Kelly concert or whoever it is, I'm not going to put her on the stage, and leave her. I'm going to take her to the concert. Their father is more into my music and know about my music than they do.
In Clary and Savage's interview with King, Clary claimed her parents encouraged her to say she was 18. She said:
When I first met Robert, my parents told me to lie about my age. He thought that I was 18," she told King. "They even lied to the police so here's this man thinking that I'm 18.
Savage backed up Clary's claim saying:
To Get More Of African Music Go To MUAFA Download
For Music Promotions/Music Video Promotions Contact MUAFA on Email: Consult@muafa.com
For Advert Placement Contact MUAFA on email: Consult@muafa.com
Office Number : +234 1 4534590